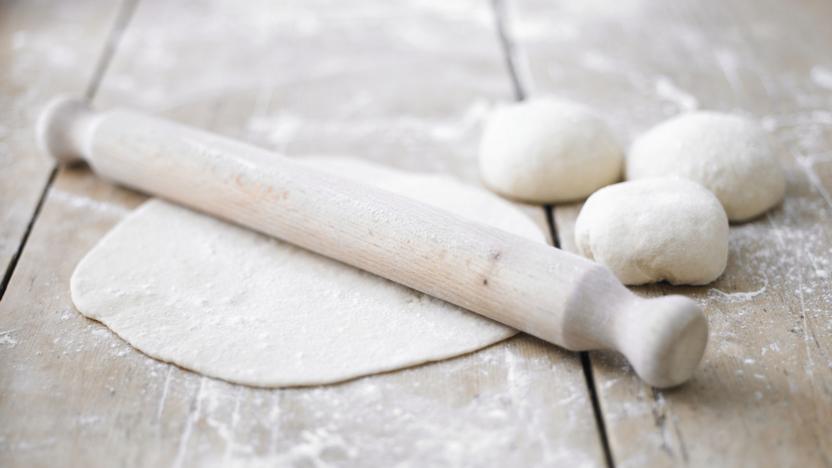 Make your own easy pizza dough with this authentic Italian recipe – it uses '00' flour to give the base a lighter, crisper texture. But if you have bread flour, it will still produce a great homemade pizza.
Method
To make the dough, mix the flour, yeast and salt together in a large bowl and stir in the olive oil and milk. Gradually add the water, mixing well to form a soft dough.

Turn the dough out on to a floured surface and knead for about 5 minutes, until smooth and elastic. Transfer to a clean bowl, cover with a damp teatowel and leave to rise for about 1? hours, until doubled in size.

When the dough has risen, knock it back, then knead again until smooth, roll into a ball and set aside for 30 minutes to 1 hour until risen again.

Preheat the oven to its highest setting.

Divide the dough into six balls and roll each out on a lightly floured work surface until 20cm/8in in diameter. (You can also make one big pizza.) Spread a little passata (or homemade tomato sauce) over each pizza base and top with your favourite toppings.

Bake the pizzas in the oven for 10–12 minutes until the bases are crisp and golden brown around the edges and any cheese on top has melted.
Recipe Tips
You can freeze the dough after step 3. Divide into 6 balls and wrap each one in cling film. Defrost overnight in the fridge before proceeding with the recipe.